What is local SEO?
Local SEO is you showing your local business to your local people by ranking high in google map or google search. Local SEO is different than the normal SEO we do on the website.
Local SEO only targets the local population means people who are living in the local area they will see ads on google, google map, apple map, bing map from a local company. That why local SEO is very important like normal SEO.
Local SEO is very important for all kinds of business either it is big or small. Why because with local SEO you can show people where your business is located and people can find your business location easily. Local SEO can help you to increase your business by showing to your local customers, which is great.
Here is an example:
Like if somebody is searching for a restaurant in your local area you can come top in google maps that customers come to your restaurant which is good for your business.
If you don't do local listing then you are missing lots of customers and money why because your other competitor is doing local SEO and taking your all-important clients which is not good news for your business that why local SEO is powerful tools for all local companies.
Tips for local SEO.
Before you start doing local SEO first make sure your website loads fast in search results.Because Google loves a fast website. The more your website opens fast more you rank high in the search result. Because nobody likes a slow website. If your website opens slow means your consumers leave in a few seconds that gives google message your website is not better and google will begin you to drop. Which is not good news for you.
Local SEO keyword research
Let's say you are running a local
restaurant, You will get all the important keywords which are searching in your local area. For keywords research, you can use google autocomplete or free tools like ubersuggest . You can result here:
As you have seen here you can put the main keywords of your company in your headline so when people are searching your company can come to of google map.
2, Now it is time to put your business listing in google map.
Google is the world's biggest search engine where people search billions of times per day so you can get high-quality traffic to your business. easily.If it is done correctly.
Type google business and you can fill with your business name like here
you will get 2 option like
1.create a new business
2.claim your business
2.Entre your address where your business is located exactly don't mislead otherwise it can hurt your business. Now it asks you to put your company number
3.Choose category
Google lets you choose only one category when you are setting your google my business account
4.Enter your website or mobile
You can sign with your mobile or website. Website is optional if you don't want to put your company website it is ok but I want you to put the website because it really helps your business, Even you don't know how to make a website it is ok google let you make a free website so you can promote your business. On the free website, you take orders and more.
5.Add where your businesses located
6.Now it is time to verify your business a Listing.
Remember before your GMB listing goes live you should verify your business listing. This is done by your phone number or google will send your postcard with a pin which helps you to activate your business listing but I want you to verify with your phone because it is a fast way.
Well, you have done to have verified your business listing my is taking some time. Now let's do some SEO so you can rank high in google map
1.Listing any individual services you offers
2.Put your opening hours,
3.Add more categories
4.Add more tags
5.Add more photo video of your business
6.Add relevant attributes
Write about your blog.
You have to write a good blog about your company so people know what services you give in your local area.
While you are writing a blog about your company, you have to build backlinks so you can rank high in google local search results, To build backlink you can use
uber suggest
is free tools but some features are paid which is 10$ monthly.These kinds of result in you will get from here: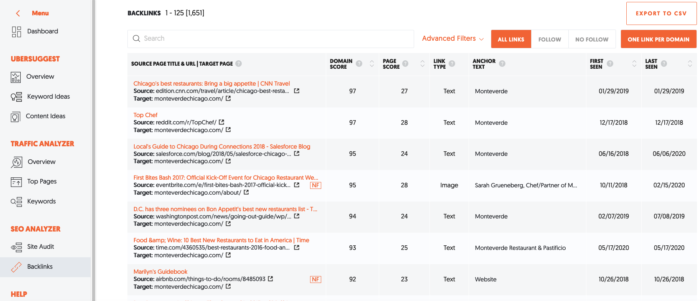 You just put your competitor website and it will show all link that website is getting so you can get a link from same kinds of the domain but remembers the only link whose website domain is high score like above 50 which help you to rank high in google.
What are citations are exactly
well, citations are your business name, address, phone number, or websites anywhere on the web even if there is no link to your website. You can build local citations ex:
If your business is located in England London, to make local citations search London local citation and you will get all listing where you can put your website like
1.yell
2.yelp
3.Foursquare
4.google map
5.bing map
6.apple map
7.Brightlocal
8.tomtom.com
9.directory.mirror.co.uk
10.walesonline.co.uk
11.infobel.com
12.spoke.com
13.freeindex.co.uk
14.ibegin.com and many more.
You also can find industry directories which are relevant to your business
1, like car local directory
2. fashion directory and more.
The type where your business located if you don't know just time latitude and longitude in google you will get all information so it can help you more in google.